Guests of Honour
Our Guests of Honour are inspiring, international personas and impressive speakers. Come and hear what they have to say about the meaning of role-playing games and this year's theme!
Claus Raasted
Born:  19th of June, 1979 (Denmark)
Professional of larping, author, enterpreneur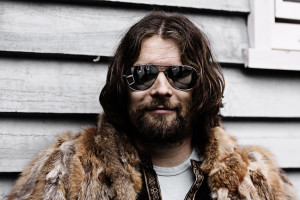 Claus Raasted is a firebrand who believes that larps can change the world. He has been a professional larper since 2002, has 20 books on larping to his name and is one of the two owners of the larp company Rollespielakademiet. He is probably most famous for the Harry Potter-themed College of Wizardry larps.
Raasted has been active in larp organizing since 1995. He also has a past in reality TV – but who doesn't, these days?
Claus Raasted's programs at Ropecon:
College of Wizardry – How the hell did larp suddenly end up on Fox News?    Fri 7 pm – Fri 8 pm, Room 208
Larp: Crossing Borders Signup time for the 1st run Fri 3 pm, 2nd run Sat 10 am; Play time: 1st run Fri 8 pm – 10 pm, 2nd run 2 pm – 4 pm. Sign up at LARP info desk, Kokoustamo 2nd floor
Designing larps – All the dirty stuff no one tells you  Sat 12 noon – Sat 1 pm, Room 208
Panel: All the mistakes we've made  Sat 1 pm – Sat 2 pm, Room 206
Larping as a career – Thoughts and advice from 12 years at the front   Sun 12 noon – Sun 1 pm, Room 208
Claus is also attending Tylycon's Harry Potter -meeting – Sat 7 pm – Sat 8 pm, Room 215
You can read more about the larp guru in our blog.
---
Ross Watson
Born: 22nd of May, 1975 (Arkansas, USA)
Game designer, author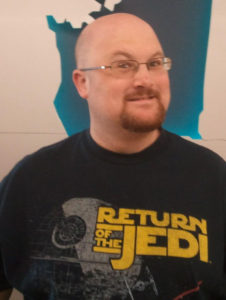 Ross Watson has published more than 50 books. He is known as the lead designer behind the Warhammer 40,000 role-playing game books. Besides his literary works, Watson has participated in designing popular video games and contributed in the Dungeons & Dragons, Lord of the Rings and Star Wars role-playing universes.
Watson will be holding lectures about role-playing game design and how to create game worlds, as well as attending the Passion and the Industry panel on how to turn your role-playing hobby into a career. He will also be showcasing his newest role-playing game, Rifts for Savage Worlds, at Ropecon.
Ross Watson's programs at Ropecon:
Garnet Town Gambit: All-Star Game  Sat 10 am – Sat 2 pm, Hall 5 Program stage
Panel: Passion & the Industry   Sat 3 pm – Sat 5 pm, Room 208
Game Design Workshop with Ross Watson    Sun 3 pm – Sun 5 pm, Room 208
Read more about Ross Watson in our blog.